Race Date: 15th December 2018
Location: Barnsley

This was to be my first Marathon in my journey of running, and I had only booked it as part of my long-term strategy and training for Spring Marathon. I was advised at one point to go through 2 marathon training plans as preparation so that I can be in the best shape for April. So looking at some Marathons available it was a coin toss between the Nottingham Marathon around the water sports centre (9 laps) or Elsecar Trail Marathon (4 laps). Just looking at the number of laps, I decided to go for Elsecar (It was also highly recommended by one of the Striders).
I was coming into the Marathon with a niggle in my knee, which was sustained in Dallas while I was at a conference for work. I did an LSR around the trails of Trinity Levee Trail, parallel to Trinity River; and I may have tweaked my right calf, which adversely has been affecting my knee over the weeks leading up to the race. I blame the terrain of the trail, which wasn't the best, but will learn from this for the future. With a few visits to the Physio, I was assured that I will be OK to continue, and see how it goes. I had only done smaller runs leading up to the race and was worried that I would fail at my first hurdle of doing the Marathon, so much so, I was prepared for a DNF, especially with the pain that was occurring with runs leading up to the race. I was conscious that it may flare up, and adversely effect my running.
OK, enough of my issues…
Got up to Elsecar Heritage Centre pretty early for around 08:30, so that I can be prepared, and collect my number. There were also other distances in races at the same time, 6.7 miles, Half-Marathon and the 20 miler. All except for the Half-Marathon which was starting at 10:30, the races were starting at 09:30. There were many striders running the 6.7 and the Half Marathon, and it was great to see the Striders lining up for the 6.7. Me and Phil Davies were the only ones up for the longer distances, he was on the 20 miler, and the marathon for me. We started on time at 09:30, and settled into a steady pace of around 9 min/mile or under. My target was to try and achieve a sub-4-hour time, so sticking around this time would allow me to achieve this.
The first lap went pretty smooth, with no particular issues, and was able to keep at a really good average pace, and completed the first lap under 1hr mark. What really made the end of lap really special, was the massive cheer from the big contingent of Striders that were waiting to start the Half-Marathon. I had never heard the rapturous cheer for me like that ever, it was definitely a special moment, that I don't think I'll ever feel again.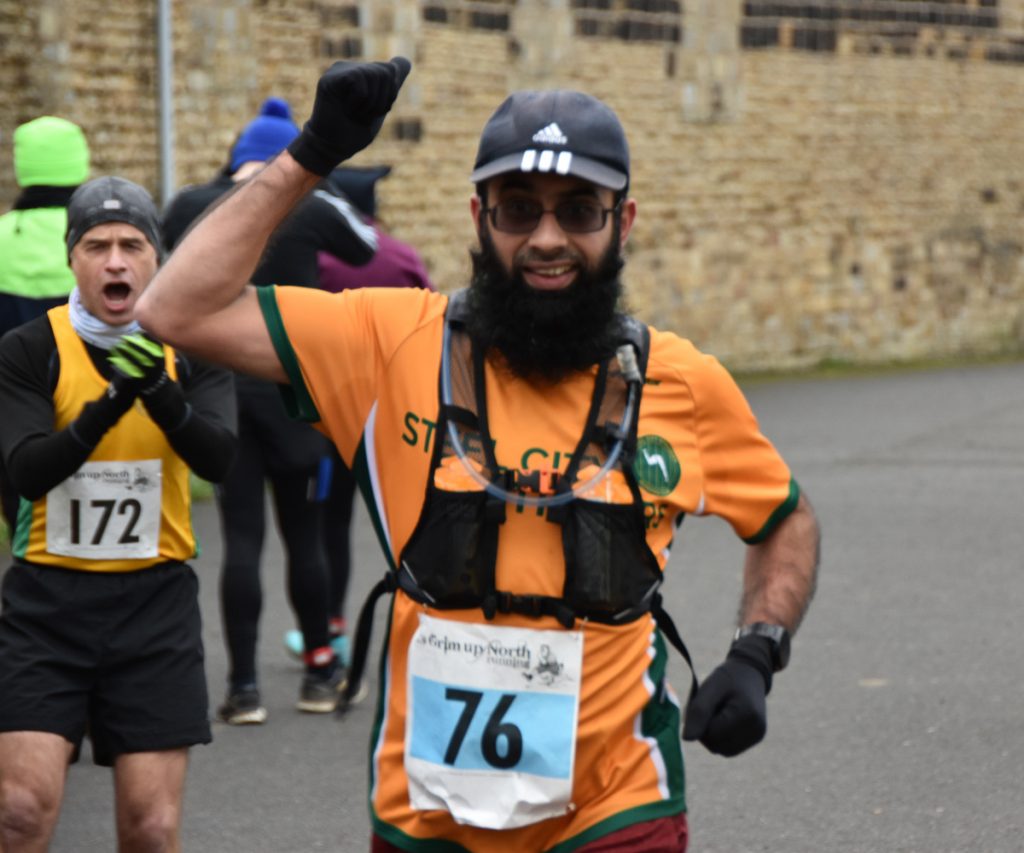 Lap 2, went by similar to lap 1, where the pace and the terrain felt pretty comfortable. There were times where I could feel the bone beneath the big toe, which was starting to gain a blister, but still managed to keep it steady enough. I was also got passed by various Striders, who were doing the Half-Marathon, which had started at 10:30. This seemed to help me to keep up with my pace, and kept aiming for the person that was passing me. The lap ended on a good note, that the current pace was good, and now under 2 hours for the Half-Marathon. I was feeling comfortable, and was confident that I could continue with this pace, as I'd done many months back.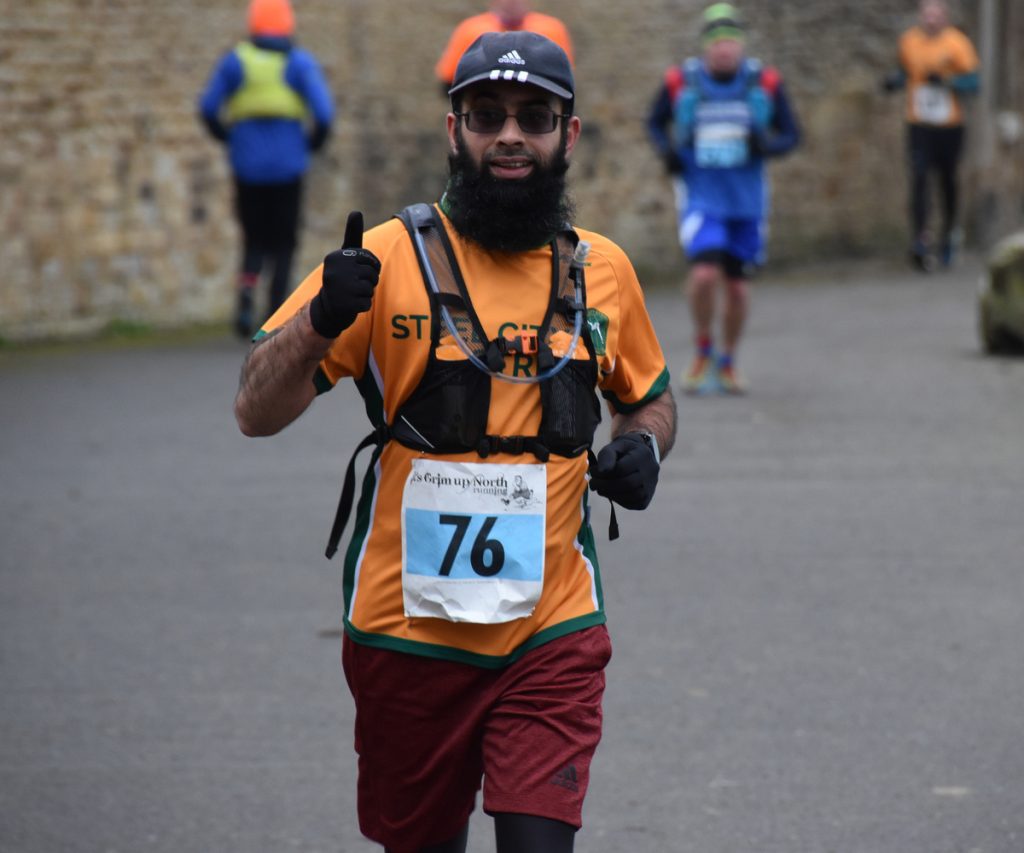 I continued to be comfortable for majority of the lap, but at about mile 17 (my first wall), my hamstrings started get cramps. This triggered me to get into damage limitation, and slowed the pace down, as I wanted to finish the Marathon with little or no ill effects. With my 4th gel in me, and a bit of hydration, I was able to pick up again, and was able to keep to a good ish pace. The blister under my foot felt like was also troubling me, so had to change my running gait from fore-foot to mid-foot.
The last lap was the hardest of them all, mile 22 was the start of all my troubles, cramps in my calf and hamstring; so I decided to take a small breather, and started to talk to the marshall at the turning point. The stop here really helped to calm all things down and was able to start again, albeit at a slower pace. I knew by now that getting to that sub-4-hour mark was not possible, so just trudged along, to just try an finish the marathon. There were a few moments again during this lap, where I either had to walk or take a slight breather to help my cramps and niggles to recover.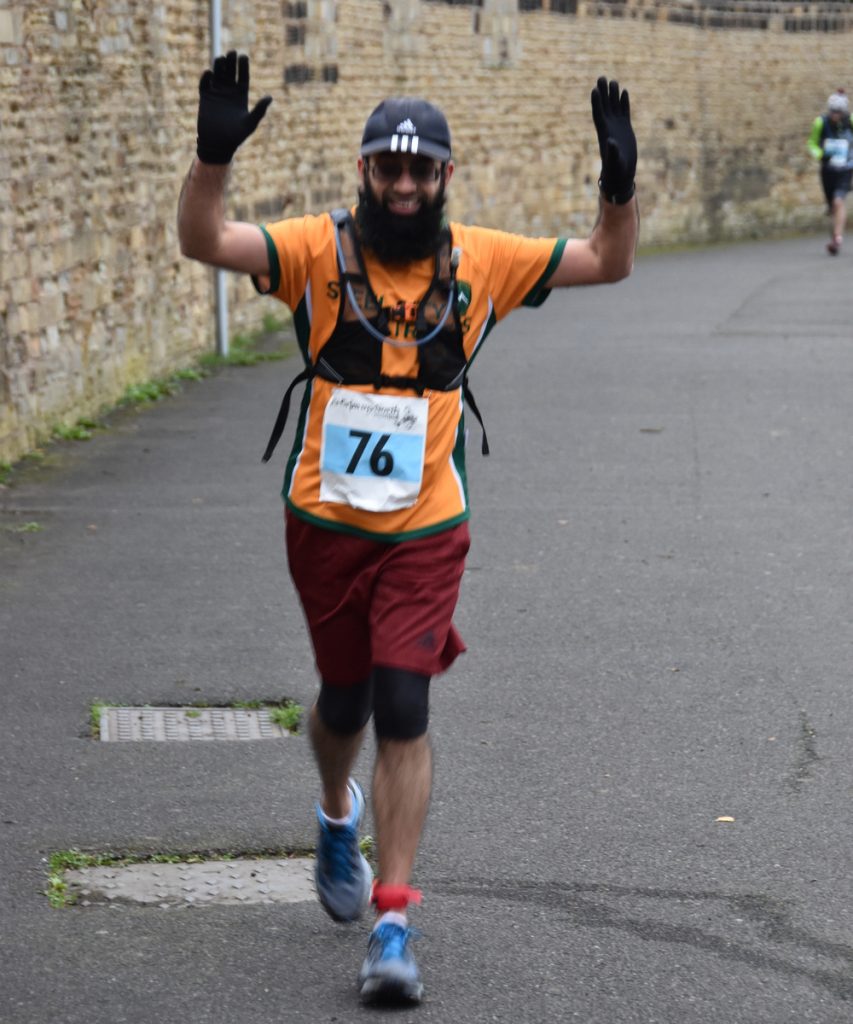 I am glad, and happy to say, that I managed to complete the Marathon at a time of 04:14:25. Given all the issues I had previous to the race, and during the race, this is still a result I am extremel happy with.
Hopefully, this can be a platform for me, to move on, and learn from all the issues I faced; whether it was during the race, or before; I will need to take these into consideration and start planning for London in the new year.
So a couple of weeks, I will take some time off (lower mileage), and reflect on my adventures of this year, and start again in the new year. Thanks for everyone's support over the past year
Strava Activity:
https://www.strava.com/activities/2018231141

Official Result:
https://cdn.buildresources.co.uk/sites/1031/docs/2018-Results/results_Elsecar_day1.pdf