Race Date: 17/02/2019
Location: Loughborough
This was the 4th half marathon but wasn't going to be the fastest again, as I was still coming back from injury. This was also the first race in the Steel City Striders Road Race League, and some of us got together and did a block booking. I reckon we managed to get 90 Striders on 2 coaches driving down to Loughborough for this race.
My main aim for this race was to take it steady, and would be generally happy to come away unscathed, with no knee pain; especially the fact after 10 miles the weekend before, the pain came back and lasted the whole day. My target therefore was to take it steady, and then hope for the best, ultimately I would be happy with a sub 2hr result.
The day started very early leaving the house at 06:20, to then meet the coach at the Sheffield town hall. We managed to get there on time, and was glad to find that the parking wasn't overly expensive on the side street; I guess that is the good thing about it being on a Sunday. We got to the site on time, with probably 45 minutes to spare, which was enough time to get ready and get to the start line.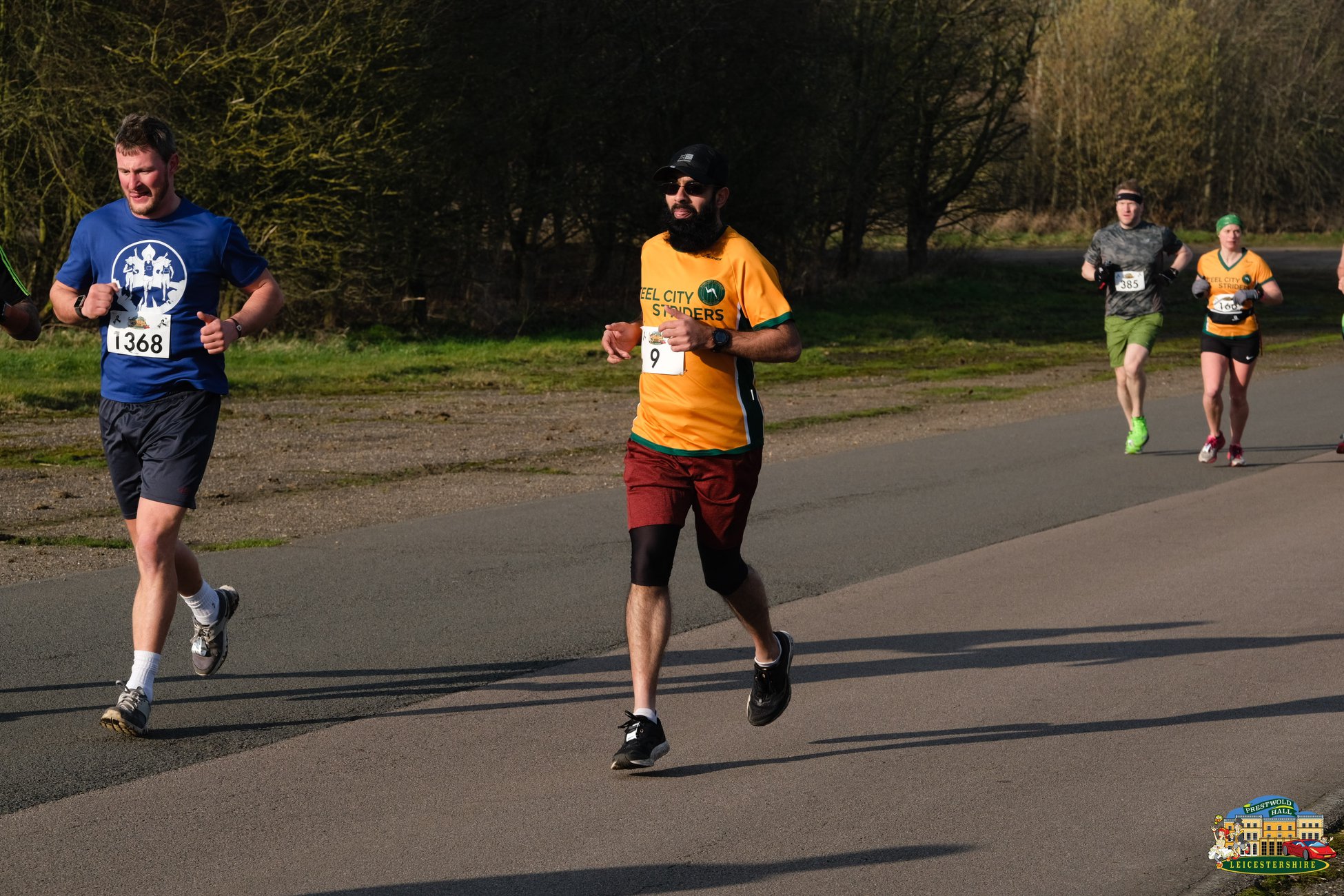 The race started of steady, and stuck with a steady speed around 08:30 min/mile, for the first few miles running enjoying the steady pace. Looking at my watch, it suggested I was aiming for about 01:51:00, which based on my target, was a lot faster than I was expecting. Met a fellow Strider (Gillian Burgon) who was also going steady (primarily training for London Marathon), we stuck steady, as great company for the next 6 miles. It felt like the race was going pretty fast, and wasn't noticing the time, and thoroughly enjoying it.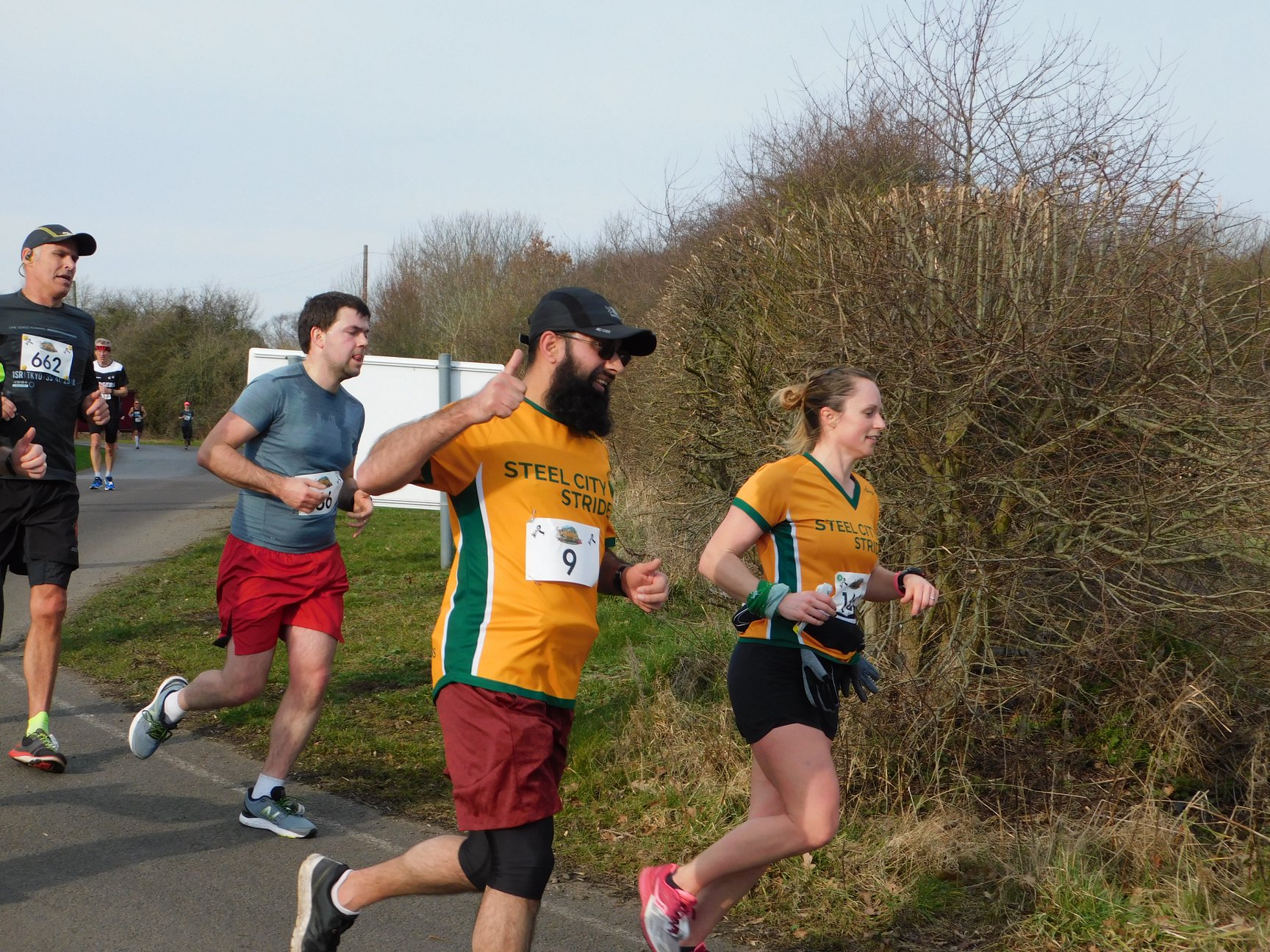 I decided that was going to start slowing down, and Gillian decided to speed up, and the next mile was at a steady pace, and again went pretty quickly.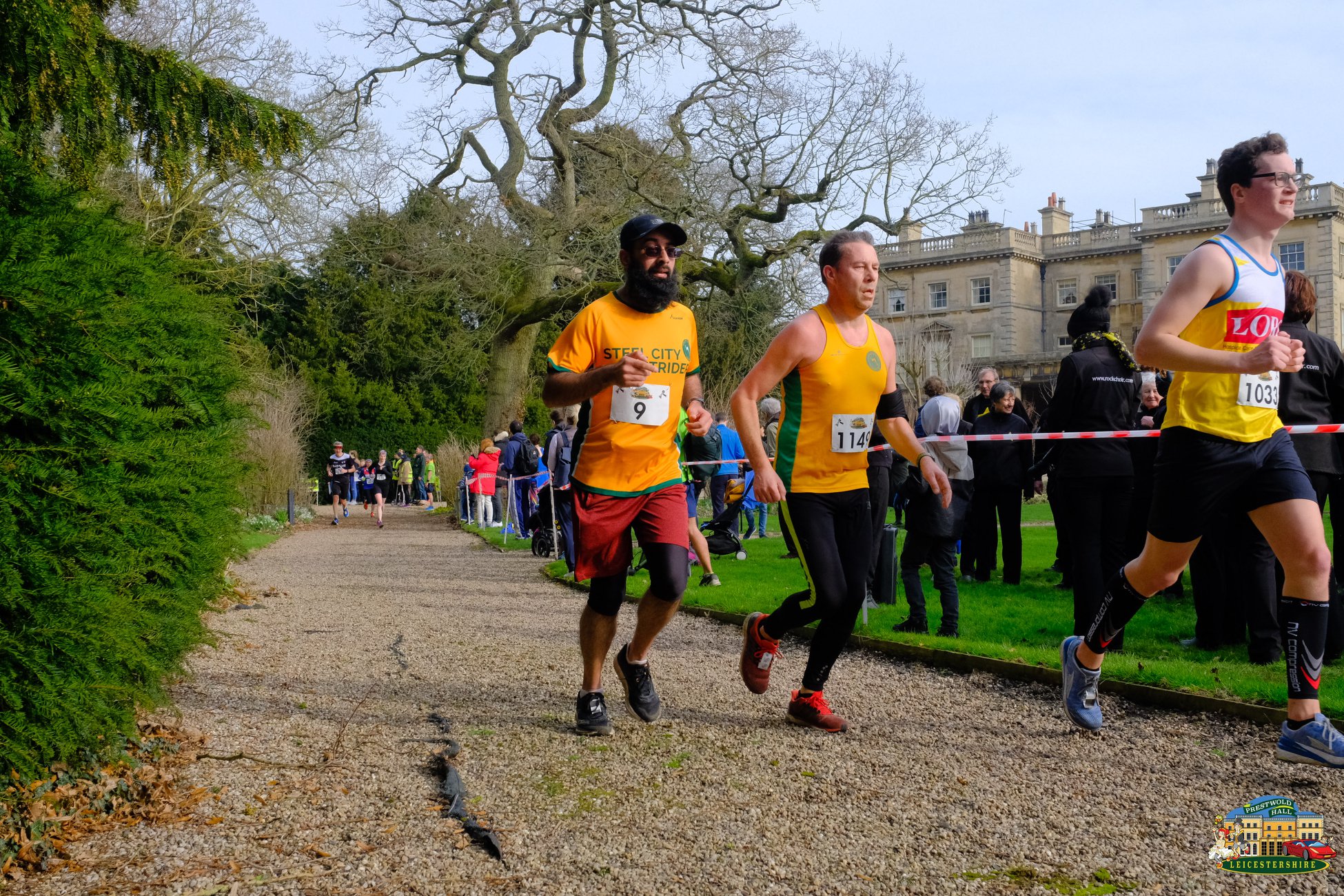 On mile 10, met another fellow Strider (Ryan Talley), who was targeting 01:55:00 for a PB. As I wasn't particularly fussed with my time, I decided (at his agreement) that I would pace him to get to that elusive time. We paced ourselves evenly as possible on the slight inclines and the declines to keep at a point where the target was in sight. Our ETA fluctuated between 01:53:00 and 01:55:00 throughout these 3 miles. We worked hard, and we were able to get ourselves well under 01:55, and a great time of 01:53:43. My chip didn't register, so I had to wait for my result.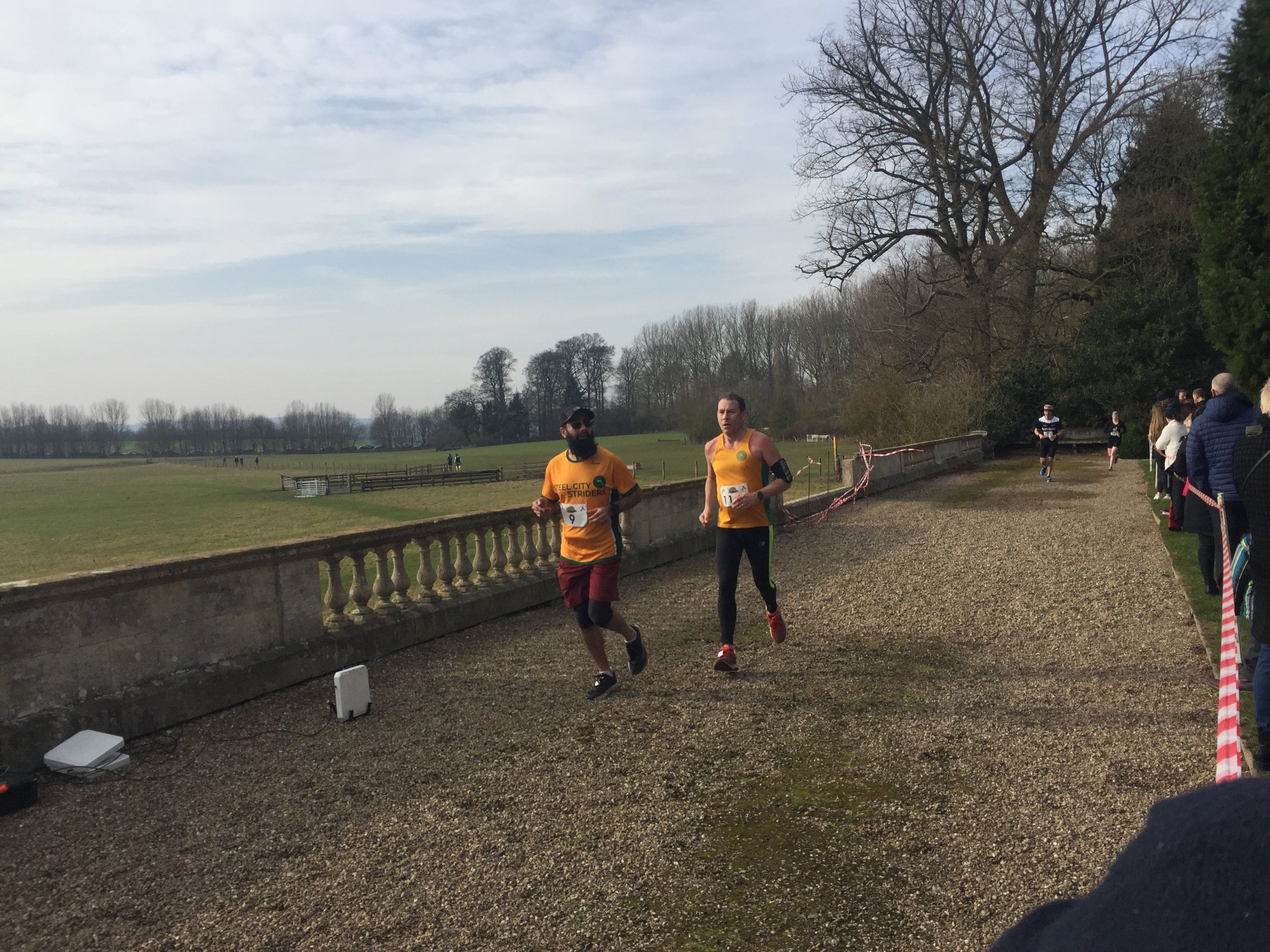 Unofficially, I had recorded myself at 01:53:39, which was a great result considering the injury I've had over the past 2 months. The other main and the biggest positive out of this race was that I had no knee pain straight after, and in the coming days. But that doesn't mean I am totally injury free, still need to build up slowly, and take things gradually.
After a couple of messages via FaceBook and emails, I was then given an official time of 01:53:38
Strava Activity:
https://www.strava.com/activities/2155204091
Official Result:
http://results.racetimers.co.uk/myresults.aspx?CId=16487&RId=4327&EId=1&AId=1423661